Building long-term relationships, not long-term dependency.
Our goal is to educate and equip our clients with every resource they require. That way, they can confidently move forward knowing their company's HR goals are met. If and when our clients need us, we'll be there.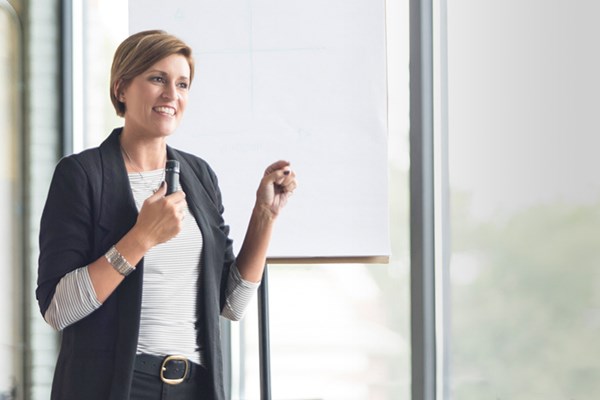 Every business is unique, which is why our coaching sessions and training curriculum are customized to best meet your needs, timing, and budget.
From one-time HR troubleshooting to ongoing needs; pick and choose the services you need help with, without having the cost of an in-house HR department.
Professional Online Training
HRM is excited to announce the launch of HR Hazmat, our online learning platform that allows users to access training content on-demand, from anywhere. Learning categories currently include leadership development, anti-harassment, communications, and compliance topics related to Human Resources. Check out the HR Hazmat site for product pricing and details.
"Jodi was engaging and had a great sense of humor (this is important to me). She made it easy to pay attention and answered our questions when asked. Her explanations were very "to the point" and were generally backed up with her real-world experience."
- Travis Dolloway, Great Lakes Stainless
"Jodi goes above and beyond to make sure that the class understands what she is talking about. She ensures that it is interactive and opens the floor up to questions and comments. Jodi does not let her class get boring and dull, she allows you to learn in a positive environment."
- Crystal Florence, TRMI, Inc.
"I appreciate Jodi's professional expertise."
- Rick Delaney, CPA, Vice President, PensionTrend
HRM has the solutions you're looking for. We've walked in your shoes; we know how overwhelming and confusing implementing HR practices can be. Let us bring clarity to the chaos and put you on the path to success. Our consultants will work directly with you ensuring your needs are met every step of the way. For HR services you can rely on, trust the team at HRM.
Access HRM's tools and expertise today.
We have a long track record of implementing successful HR practices in businesses throughout the state of Michigan. Most importantly, we do what we say we're going to do. As a team of fully certified and trained HR professionals, we're your single source for all things human resources. With a diverse background working in different industries, our team is able to bring a wide range of ideas, perspectives, and tools to the table.
We know how to get from problem to solution.


Every. Single. Time.
Tell us what your goals are, and we'll help create a policy, system, or process that gets you there. Let HRM show you how to organize your people and streamline your processes with proven HR management services.