Stop by frequently to stay in the know about the latest trends in HR processes, crisis management, recruiting, and employment law updates. Read our articles for more insight on just about every HR topic imaginable. We're your go-to for any and all HR resources!
HR Hot Topics – Sept. 2021: New OSHA Guidance to Protect Workers & New Fed Rules on Vaccine Mandates
Welcome to the September edition of HR Hot Topics. We are back to discussing the ever-changing COVID guidance.
HR Hot Topics – August, 2021: Preventing Inappropriate & Illegal Behavior in the Workplace
Welcome to the August edition of HR Hot Topics. I was struck recently by an article that highlighted the significantly different beliefs between men and women as to what constitutes sexual harassment.
HR Hot Topics – July, 2021: The Power of Stay Interviews
Welcome to the July edition of HR Hot Topics. I'm back from an extended trip 'Out West' and have been getting questions on how to find qualified talent in the wake of COVID.
HR Hot Topics – June, 2021: MIOSHA Emergency Rule Changes
Welcome to the June edition of HR Hot Topics.  In this month's episode I unpack the latest round of MIOSHA emergency rules and discuss how they impact you and your business.
HR Hot Topics – May, 2021: Vaccine Incentives and Responding to Customer/Patient Vaccination Inquiries
Welcome to the May edition of HR Hot Topics.  In this month's episode we're talking vaccines…again. 
HR Hot Topics – April, 2021: FFCRA Extension and COBRA Updates
In this month's episode I provide an overview of two important changes brought about by the recently passed American Rescue Plan Act.
HR Hot Topics – March, 2021: Travel and Quarantine Policies for Vaccinated and COVID-Recovered Staff
Welcome to the March edition of HR Hot Topics. Spring (false spring) is upon us here in Michigan and with that comes thoughts of spring break and vacations to someplace warm!
HR Hot Topics – February, 2021: HRM Welcomes Ann Hall to our Team of HR Experts!
Hello Leaders!
I'm taking a small break from discussing COVID (you're welcome!) and instead want to use this month's episode share to some exciting news happening at HRM.
HR Hot Topics – January, 2021: How to Address Employee Concerns Regarding the Coronavirus Vaccine
Hello Leaders!
Welcome to 2021!  This year has already gotten off to an eventful start and the issues that employers must grapple with in the workplace show no signs of slowing down anytime soon.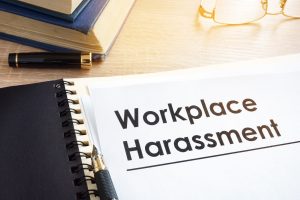 Welcome to August's edition of HR hot topics! For those of you that read July's edition, yes, I said I was going to stick
Read More »
It normally takes years of training to build a great HR department. With our help, you can have a reliable source for all your HR needs, and concentrate instead on what your business does best.