Stop by frequently to stay in the know about the latest trends in HR processes, crisis management, recruiting, and employment law updates. Read our articles for more insight on just about every HR topic imaginable. We're your go-to for any and all HR resources!
HR Hot Topics – January, 2023: New Independent Contractor Rule & Exciting HRM Announcement
Welcome to January's edition of HR Hot Topics!  We're kicking off 2023 with an episode on the newly proposed independent contractor rule from the Department of Labor.  Independent contractor (1099) status has always been a challenging area for employers to navigate. 
HR Hot Topics – December, 2022: Paid Sick Leave Update, Election Results and Planning for 2023a
Welcome to December's edition of HR Hot Topics! This final episode of 2022 provides some insight on what employers can expect in the coming year based on November's election results and the ongoing litigation around Michigan's Paid Sick Leave law.
HR Hot Topics – November, 2022: Creating a Culture of Gratitude
Welcome to November's edition of HR Hot Topics! This month's episode focuses on GRATITUDE! With Thanksgiving just around the corner, it felt only right that I should share with you all just how thankful I am for your continued viewership and support. I want to encourage each of you to lean into that spirit of generosity and, in turn, share your appreciation for your team and their efforts.
HR Hot Topics – October, 2022: I-9 Compliance Updates
This month's episode focuses on I-9 compliance and some of the upcoming changes to be on the lookout for.  Now I know this is not a glamorous topic, but it is one that ALL employers, regardless of size, are required to comply with.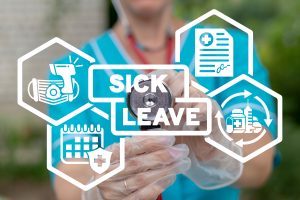 Welcome to the holiday edition of HR Hot Topics! In today's post, we're looking ahead at what this year might bring to you as
Read More »
It normally takes years of training to build a great HR department. With our help, you can have a reliable source for all your HR needs, and concentrate instead on what your business does best.